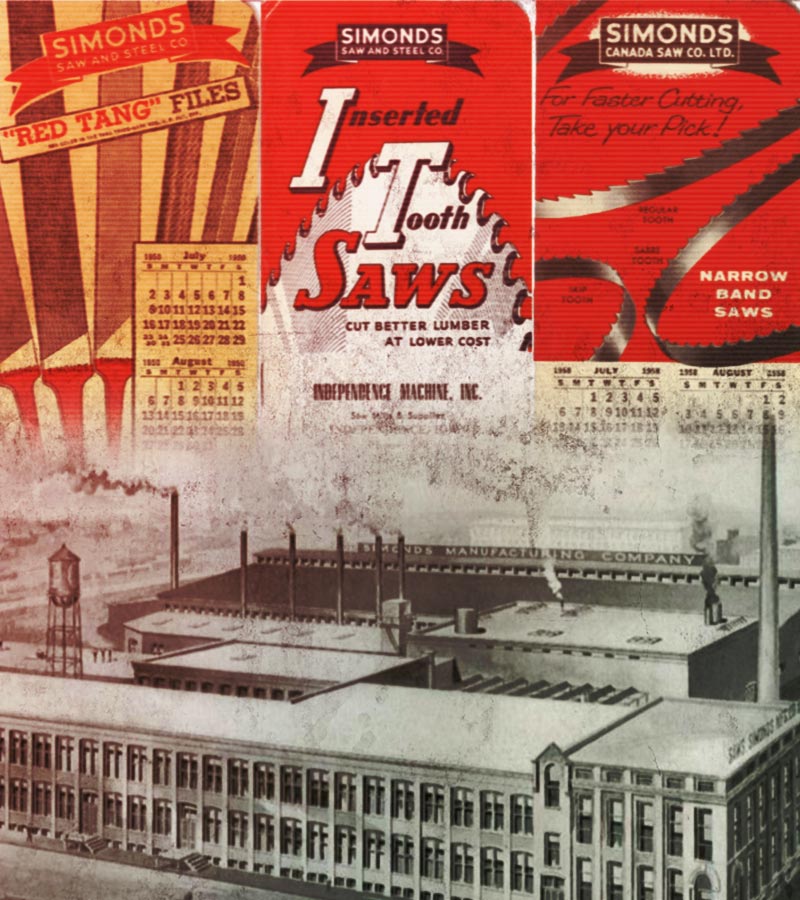 Company Overview
Established in 1832, Simonds Saw is a leading manufacturer of high-quality metal cutting saw and file products and has been in business longer than any other cutting tool company in North America. Simonds offers one of the broadest and most trusted lines of metal cutting band saw blades found anywhere in the world, engineered to suit almost any application. Simonds blades are made to the most stringent quality standards and are manufactured both in the U.S. in the company's Fitchburg, MA Headquarters and in Europe by WESPA®, Simonds' band saw blade technology division located in Melsungen, Germany. Both factories operate under a single quality system that is ISO 9001 Certified. Simonds is the only band saw blade manufacturer with multi-facility ISO certification in the U.S. and Germany.
Innovation
Simonds' commitment to ongoing research and development ensures continual innovation. Simonds invented the metal cutting Carbide Tipped band saw blade in 1963, and since then has added a stream of other product innovations, with such notable firsts as:
Bi-Metal: first to market with Bi-Metal technology.
Si-Namic (SineWave®): Innovative ramped-back blades that produce a broaching action in the cut, significantly improving sawing rates and increasing blade life.
XL: The first "production" band with an aggressive tooth design.
Triple Chip carbide tipped blades: ideal for super-alloys.
Si-Clone: designed specifically for cutting high nickel and chrome alloys.
Simonds also offers the industry's most comprehensive product customization capability based on the user's specific application. For example, custom blade development via SineWave products, and innovative processes such as IPC (Individual Performance Cutting).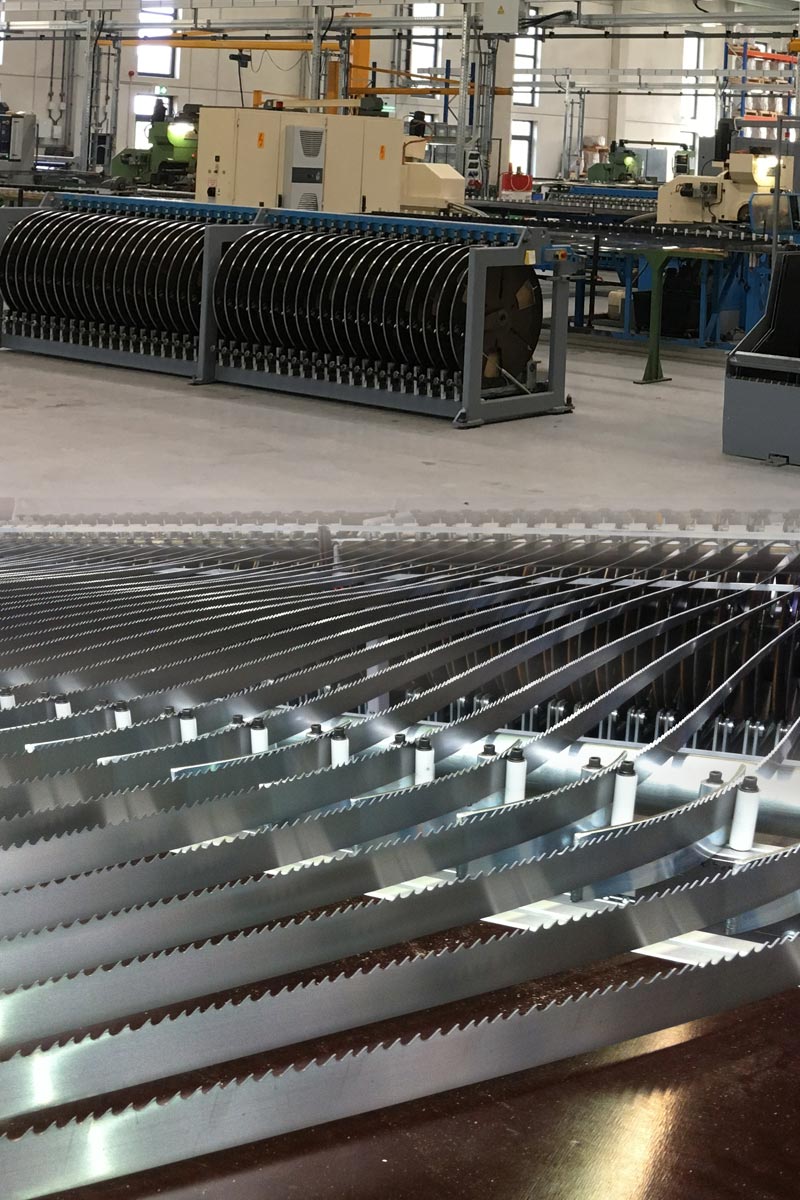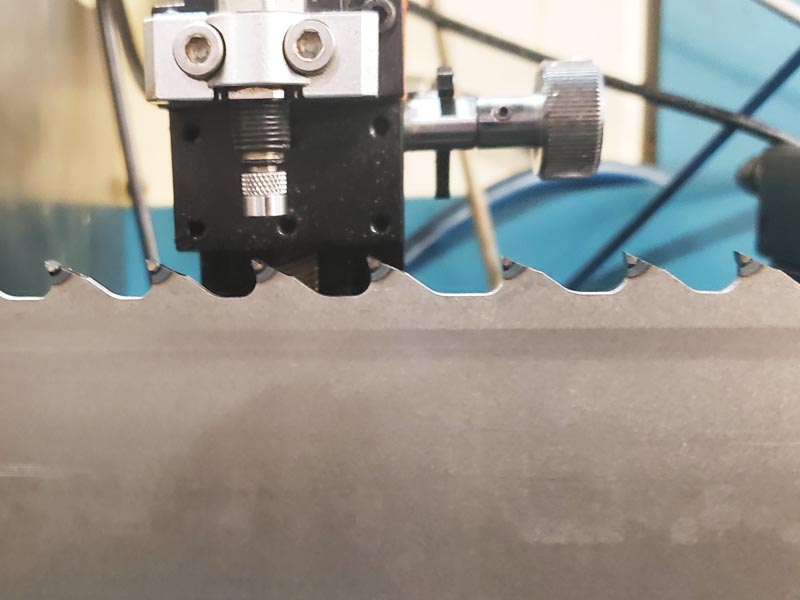 Operational Efficiency
Simonds' innovation doesn't end with products. Simonds also makes its own bi-metal composite using a patented process. Additionally, Simonds has designed its own proprietary machinery for welding carbide tips onto the blade backer and for grinding those carbide tips into teeth.
Welding Super Center
Located in Louisville, Ky., Simonds' Central Weld & Distribution Center—a band saw blade welding "super center" for all the Americas—features Simonds' state-of-the-art band saw blade welding and finishing systems, with fast order turnaround, high order fill rates and the best weld quality available. Focused on LEAN manufacturing techniques with a continuous improvement strategy, the super center has increased both quality and consistency of the welded bands themselves, and the band packaging. Furthermore, LEAN manufacturing has reduced lead times and improved fill rates.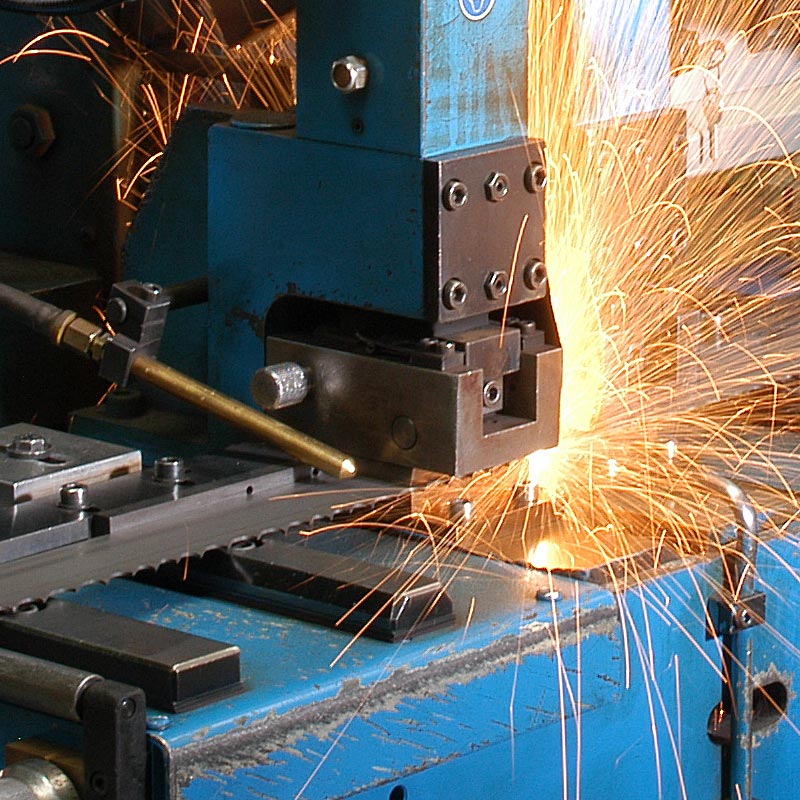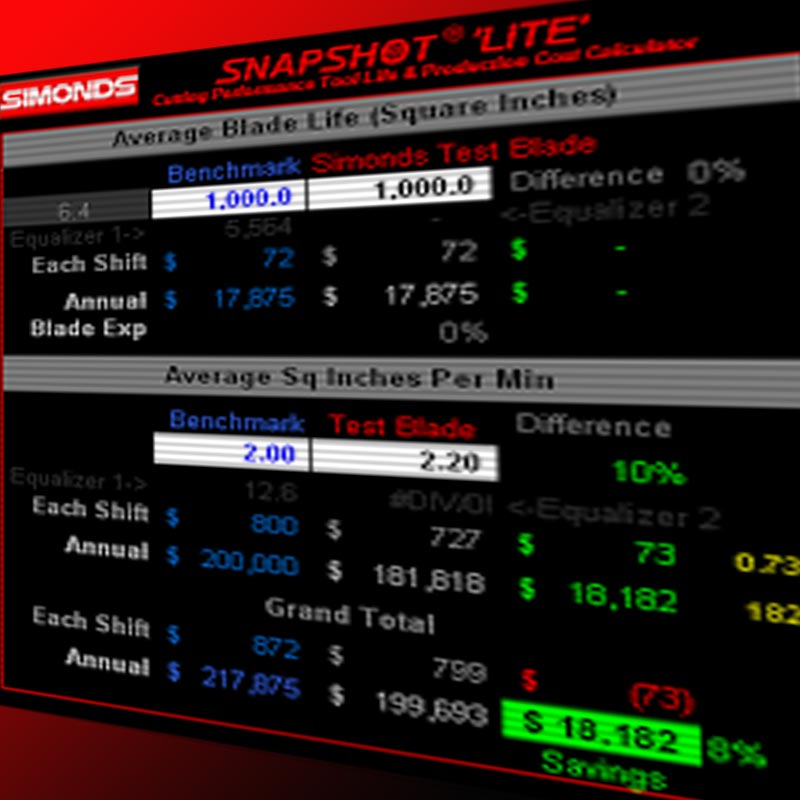 Technology Toolbox
Simonds provides a suite of analysis tools in a "Technology Toolbox" designed to help manufacturers identify savings opportunities. The toolbox includes:
SnapShot – A bandsawing calculator that identifies and measures the impact of improved productivity and performance on day-to-day band sawing operations and their effect on profitability.
QuickCalc – Aids in the setup and performance optimization of band saw machines and blades.
Advanced CutCalc – A tool that allows users to specify the material to be cut, blade type, width and more, to generate cutting rates, estimated blade life, total cuts, cuts remaining, square inches remaining, cost per hour and shop rate burden per hour.
Industry Leading Training & Support
Offering outstanding training and support, Simonds provides internet based technical support 24 – 7 / 365 with training and operator certification programs as well as a full network of highly trained technical support specialists. Simonds' first-to-market online Bandsaw Operator Certification Program sets a new standard in value for customer partners. On-site training is also available, designed to increase business productivity to give customers an edge over the competition.